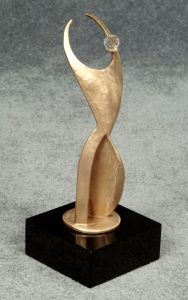 Women's Business Council (WBC) was created in 1994 by women to foster and promote women working in the Marion Community. Members and the Marion community at large are benefiting from the collective voices of women who share their successes, challenges, and needs with each other.
In the spirit of WBC, the organization has nominated and awarded one community businesswoman for being the recipient of the prestigious Athena Award. Nominations are currently being accepted with the deadline of Monday, January 17. The Athena Award of Excellence recognizes outstanding business and professional women in the community. Nominations can be completed by any community member who feels called to identify a woman of distinction for demonstrated professional leadership, community service, and a passion for assisting women in reaching their full leadership potential. The recipient is chosen by a team of community leaders who work together to review the applications and declare a winner.
Marion Women's Business Council will present the award to the recipient at the annual Athena Luncheon held at the Barn in Waldo on Monday, March 14.
The Athena Award is intended to recognize women in the community who have fostered an environment of providing assistance, encouragement, and mentoring to women in our community.
Beth Meadows, advisor for Philanthropy, OhioHealth, was honored by the Marion Women's Business Council as the 2020 winner.
To learn more about the nomination requirements, download, and complete a paper nomination form, visit our website at www.womensbusinesscouncil.com. The application must be completed in its entirety and received by the deadline of January 17 for consideration.
For questions, please contact Kathie Seckel, current WBC president, or email us at mrn.wbc@gmail.com.