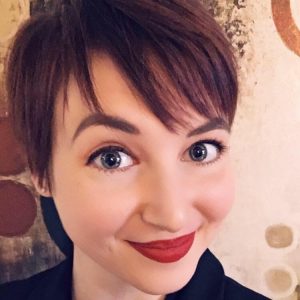 Set for Monday, January 13, 11:30 a.m., the Marion Women's Business Council's next luncheon meeting will feature Natalie Rhodes of JAG HealthCare. Her presentation will help kick off the new year right with "How being mindful and purposed in your nutritional goals can lead you to succeed." The event will be in the Memorial Room located on the second floor of The Executive Building, 100 Executive Drive, in Marion.
Born in Bloomington Hospital in Indiana, Rhodes received her BS in Dietetics in 2014 from Indiana State University based in Terre Haute. Within two weeks of graduation, she began working as a telephonic health coach for WebMD, becoming Employee of the Quarter in the first three months. Six months out of college, Rhodes was hired as an interim onsite health coach for Boeing in Seattle. Following that commitment, she chose to become a nursing home dietitian, working at a large community for a year in Indiana before finding JAG Healthcare in Ohio.
The move was a good fit and JAG Healthcare encouraged Rhodes to first become a State Tested Nurse Aide, and then a Licensed Nursing Home Administrator. She is now the administrator of JAG Healthcare of Shelby and Galion facilities, as well as the dietitian for JAG Marion and Harding. Rhodes said, "I am honored every day to serve our deserving residents and hardworking staff."
Reservations for this event must be received by Tuesday, January 7, at 5 p.m.  They can be made by sending an email to mrn.wbc@gmail.com or by calling Sherry, Membership Co-Chair, at 740-751-6950.  Luncheons are $15 and guests are welcome with a reservation.
The Marion Women's Business Council's mission is to inspire women to reach their full potential through mentoring, networking, education, and recognition.  WBC luncheons are held the second Monday of each month, September through May. Anyone interested in joining may browse our website for a membership application and a complete program schedule. Those interested in joining are also encouraged to attend a luncheon to find out more.