The Women's Business Council (WBC) of Marion, Ohio is honored to again sponsor the ATHENA Leadership Award®. The ATHENA was inspired by the goddess of Greek mythology known for her strength, courage, wisdom and enlightenment – qualities embodied in the ATHENA Leadership Model. The Award is unique in both scope – local, national and international – and the ATHENA mission upon which it is based. The ATHENA Leadership Award is presented to a woman – or man – who is honored for professional excellence, community service, and for actively assisting women in their attainment of professional excellence and leadership skills.
ATHENA nominations are solicited from community members. The WBC honors all nominees with a luncheon and awards the beautiful ATHENA sculpture to the final recipient.
The 2019 ATHENA will be presented at a luncheon Monday, March 11, in The Barn at All Occasions, 6989 Marion-Waldo Road, Waldo, Ohio. Social time will begin at 11:00 a.m., and the luncheon at 11:45 a.m. 2018 ATHENA recipient Shary Williamson is slated to give a few brief comments on her charity of choice, which was Explore-It-Torium, the new children's museum. She will relate how the $5,359 they received as a result of the silent auction at this event impacted the museum.
Kathie Seckel, chair of the Marion Women's Business Council board, indicated, "I am always amazed at the strong list of nominees each year. This tells me that the quality of women in leadership positions throughout the Marion community is solid, and we are honored to provide a forum for those accomplishments to be recognized." She continued, "I know the judges will have a difficult time choosing a winner."
Local companies championing the ATHENA recognition include Gold Sponsors: Modern Woodmen Fraternal Financial, BMX Imaging, Cummins Facility Services, iHeart Media Marion, Marion Technical College, OhioHealth, Sakamura U.S.A. and Wyandot. The Silver Sponsors are The Barn at All Occasions, DePolo & Associates, Dostal & Kirk Insurance and Financial Services, Marion Community Credit Union, Marion Flower Shop, Marion Wealth Management Group, McDaniel Motors, Marion Online, Marion Star Media, Morral Companies, Nucor Steel, The Ohio Neck & Back Pain Relief Centers, Sims Brothers Recycling, Stifel, The Ohio State University at Marion, The Union Bank Company, United Church Homes, and Verne Hart Insurance Agency/Grange Insurance. The Bronze Sponsors are Aqua Ohio, Carroll's Jewelers, COSTCO Wholesale, Kegler Brown Hill & Ritter, The First Citizens National Bank, Lois J. Fisher & Associates, Merrill Lynch/The Olson Bush Sharma Group, and River's Edge.
Modern Woodmen Fraternal Financial has once again committed to matching the funds, up to $2500, raised from the silent auction which will then be presented to the ATHENA Leadership Award recipient's non-profit charity of choice.
Due by February 25, Athena luncheon reservations are $18 each and may be made by sending an email to mrn.wbc@gmail.com or by calling Sherry Goodman, Membership Co-Chair, at 740-751-6950.
Marion Women's Business Council is dedicated to inspiring women to reach their full potential through mentoring, networking education and recognition. Browse our website for more information on the ATHENA program or how to become a part the Marion Women's Business Council.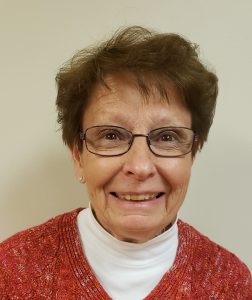 Joyce Butterman
Sole Member
Joyce's Angels, LLC
Nominated by: Julie Richardson
Non-profit donation choice: Marion Area Council on Aging
Butterman began her career at Marion General Hospital (MGH) in 1961. During the 52 years she worked there, Butterman obtained her LPN license, Associate Degree in Nursing and became a Registered Nurse. She was the Emergency Department's head nurse at MGH in the 1970's, co-coordinator of the EMT training program in 1978, spent three years as shift supervisor, and completed her career (1985 – 2013) as the hospice nurse and volunteer coordinator. Butterman is also the weekend shift supervisor at Marion Pointe, where she has been employed for over 30 years.
Throughout her entire professional career providing care to people in need, Butterman identified a need for affordable personal care in client's homes. This insight led her to found Joyce's Angels, LLC, a private-duty personal care company. In order to maintain the care at an affordable level, no administrative fees are charged. Butterman volunteers her time in handling all client related calls, visiting all client homes, developing employee schedules and client care plans, and organizing regular meetings of contractors associated with the company.
The contractors associated with Joyce's Angels are primarily women drawn from retired nurses, school teachers, state-tested nursing assistants, as well as those from other occupational and educational backgrounds. The opportunity to enrich the lives of many in the community by providing daily care and companionship allows each Angel to experience personal satisfaction and enhance professional development. In addition, the Angels develop a sense of community, gain experience in teamwork, and are recognized for their contributions to the lives and wellbeing of those served.
Butterman has been recognized for her contributions in the past winning the 1997 Partnership Award (Marion General Hospital), Home Health/Hospice MGH Hospice Customer Service Award, MGH Compassion Award, 2009 Prism Award (MGH) and the 2016 Home Health Care Award (Joyce's Angels).
Butterman also volunteers at Emanuel Lutheran Church taking blood pressures, is a Praise Band member and past Elder at St. Paul's Lutheran Church in Waldo, and is an intermittent member of the Marion Concert Band.
In nominating Butterman, Julie Richardson said, "Although semi-retired, Joyce volunteers many hours a week to assist families in caring for their loved ones. She selflessly fields calls, meets family members and visits clients in their homes, organizes worker scheduling and assures each client is provided care in a professional and planful manner. The excellent care she has brought to our community is worthy of acknowledgment and recognition."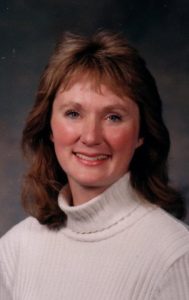 Ellen Messenger
Director of Communications
Tri-Rivers Career Center
Nominated by: Diane Watson and Nicole Workman
Non-profit donation choice: Explore-It-Torium
Ellen Messenger has been Director of Communications for Tri-Rivers Career Center since 1990. With no staff to aid her, this "one-woman show" has directed a multitude of marketing projects while overseeing all public relations aspects of the career center, including coordinating internal and external marketing for both high school and adult education. These layered projects reflect her diverse ability as a designer, photographer, social media expert, mailing guru, event coordinator, website manager, public relations architect, and more. Messenger shaped the overall look and feel of what you see when you view the "brand" of Tri-Rivers, as well as creating their slogan that mirrors what students strive to do on a daily basis: "Tri-Rivers. A School Where You Are ALLOWED to, INSPIRED to, and EXPECTED to BE AMAZING!"
Extremely passionate about Marion, her career field and helping women succeed, Messenger has as a personal mission to be an educational advocate by supporting young women in non-traditional careers.
Messenger was part of the team that brought RAMTEC (Robotics & Advanced Manufacturing Technology Education Collaborative) to life in Marion. RAMTEC is ground zero for industrial robotics training – the mothership of robotics training in Ohio and the nation. She works to market this sustainable model at the local, state and national levels.
Deeply involved in her community at both the local and state level, organizations Messenger is involved with are MarionMade!, Marion Noon Kiwanis board, Children Services board, Marion Area Convention & Visitors Bureau board, Workforce Development committee, Ohio Association for Career and Technical Educations, Public Relations Association, Ohio School Boards Association, and 100 Women Who Care to name just a few.
Nominator Nicole Workman stated, "Ellen has been a silent leader in our community for decades. "Workman added, "If we all focused on how we can help many through our work, instead of trying to get ahead alone, we would be further along as a community. I feel Marion is going in this direction and Ellen has led the charge through her actions. She has to be one of the busiest people I know; yet she is always asking how she can pitch in and help on community projects."
Nominator Diane Watson also said, "Ellen's passion in life is always to give 100%. I have never seen her do less. She is one of those people that you are assured will just plain get the job done. Period. End of story." Watson continued, "If she volunteers to take on a task or join a committee, she is not doing it to pad a resume, she is doing it because she genuinely see the need to make a difference."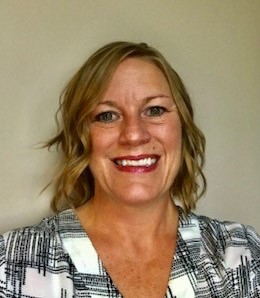 Jacqueline Ringer
Executive Director
Marion County Children Services
Nominated by: Bryant Brown and Toni Carbetta
Non-profit donation choice: The Royal Family Kids Camp
Jacqueline Ringer began her career at Marion County Children Services (MCCS) in 1999 as an intake caseworker. She rose through the ranks to become the intake supervisor, and then was named Executive Director in 2011. As Executive Director, she leads 35 employees, and an agency that, in 2017, touched the lives of 1 in 9 children in Marion County.
In 2012, Ringer implemented the Ohio Alternative Response Pilot Project in Marion County. This was an alternative approach to MCCS investigations specifically for neglect. It allows the agency to develop a service plan for families and gives them the ability to take initiative, rather than enabling their mistakes. This program is now used throughout the state of Ohio.
Also in 2012, Ringer was a presenter at the Wild Child Conference, which she encourages her staff to attend or present at each year. Then, in 2014, Ringer brought the "Safe and Together" model to the agency to help with assessments and safety plans for families affected by domestic violence.
Ringer authored the "Child Abuse & Neglect Reporting Training" program for Marion County, which is also used in other agencies; and developed the training curriculum called "Road to No Lice" for social workers and families.
In addition to the work she does to protect Marion County children and build stronger families, Ringer serves on multiple professional organizations and boards, including the Public Children Services Association of Ohio (PCSAO) trustee (three terms); New Executive Director Training Panel PCSAO (2015, 2016); Ohio Juvenile Detention Alternative Steering Committee (2014-Present); YMCA executive board member; Family and Children First Council executive board member; Marion Public Health Access to Care committee; and Marion STAND/Opiate Task Force.
In addition, Ringer attends numerous community events spreading the message and promoting events such as Child Abuse Prevention Month, Foster Care Month and Adoption Month.
In nominating Ringer, Bryant Brown said, "Jacque epitomizes excellence. She directs the agency with grace and class. She is a strong leader that gets the job done." Brown added, "Through tough times, she has 'rowed the boat' and always made sure that the mission of the agency is at hand. She believes in the safety, permanency and wellbeing of all children in Marion County and around the nation."
Nominator Toni Carbetta said, "Jacque is a loved and respected woman in this community." Carbetta continued, "She crosses paths with just about every local organization that exists, some include: law enforcement, elected officials, educators, medical professionals, mental health professionals, recovery counselors, attorneys, coaches, religious leaders, and civic leaders. Jacque's smile, positive attitude, intellect, compassion, and wit make working with her not only a joy, but honestly a gift."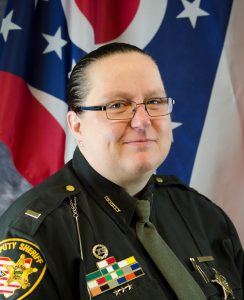 Christy Utley
Major
Marion County Sheriff's Office
Nominated by: Aaron Corwin
Non-profit donation choice: The Boys and Girls Club of Marion County
Major Christy Utley began her career with the Marion County Sheriff's Office as a dispatcher in 2000. Utley quickly proved herself as a dispatcher and auxiliary deputy, and was promoted to deputy sheriff in 2002. She was assigned to the MARMET Drug Task Force in 2004, where she remained for 10 years. She was then promoted to Lieutenant in 2015, and later was assigned to the detective bureau where she supervised general duty detectives and MARMET Drug Task Force officers. Utley's efforts and passion in her work earned a promotion to Major of Operations in 2018. She currently supervises patrol, investigations, dispatch, and the dog pound.
In the beginning of her law enforcement career, Utley faced the typical stereotypes and doubts from others. When she joined the sheriff's office there were no females in the patrol unit, investigations, or MARMET Drug Task Force. The sheriff welcomed female officers, but applicants were rare, and very few women from dispatch or corrections pursued positions.
Nineteen years later, Utley changed that perception by proving herself and excelling in every position she has held, promoted through the ranks of the sheriff's office on pure merit and perseverance. She's a strong, caring, determined female officer who excels in a man's world, a role model and inspiration for women interested in law enforcement. Utley serves as a mentor for all officers, but particularly women who are eager to follow in her footsteps. Her steady guidance and professional accomplishments have inspired countless new deputies and detectives.
In all Utley's law enforcement positions, she displayed compassion and understanding for everyone, from victims, to suspects, to co-workers. These qualities make her an invaluable resource for victims of sexual assault, domestic violence, or the families of those struggling with opiate addiction.
Utley has earned numerous awards, including the Buckeye State Sheriff's Association Medal of Honor for bravery in 2018 for her response in a violent shootout reacting to a situation where a local woman had been shot by an estranged boyfriend.
Chief Deputy Aaron Corwin, who nominated Utley, said, "Major Utley truly is a genuine, honest, caring, and honorable person. In today's world that is becoming somewhat of a rarity. Very few possess all those qualities as a human being." He continued, "…for nineteen years Major Utley has dedicated herself to her community and profession, helping many people along her way. She never hesitates, regardless of the danger it may pose, and she has proven this by putting her own life on the line for others."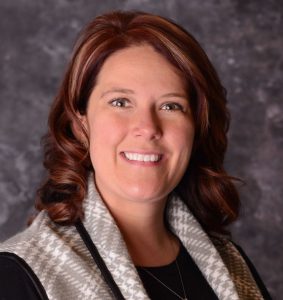 Amber Wertman
Executive Director
United Way of North Central Ohio, Inc.
Nominated by: Lisa Bush
Non-profit donation choice: The Historic Women's Club Home of Marion
Amber Wertman is the Executive Director of United Way of North Central Ohio, serving Marion, Wyandot and Crawford Counties. Working for United Way allows Wertman to do what she loves … helping the community.
Currently working towards her master's degree in Communications at Ashland University, Wertman received her bachelor's degree in Business Administration from Franklin University and her associate's degree from Marion Technical College. She has over 15 years working in the non-profit organization management industry, and is skilled in for-impact organizations, sales, event management, team building, and fundraising. A strong business professional with a Certificate of Nonprofit Board Consulting focused in Governance, Board Development, Community Partnerships and Facilitation from BoardSource, Wertman was appointed the first Executive Director of the Galion Historical Society.
In 2016, as Executive Director of United Way of Marion County, she oversaw the successful merger of Crawford, Marion and Wyandot counties, thus forming the United Way of North Central Ohio, Inc. headquartered in Marion. In her role, Wertman oversees a staff of six employees across three locations and advocates for over forty area nonprofit organizations. With her leadership, United Way of Central Ohio collectively raised over $1 million allocated for its funded partners.
Currently, Wertman is also co-chair of the Area Agency on Aging District 5 Foundation Board, a Rotary Club of Marion board member, and a Marion County Family & Children First Steering committee member. She is an active member of the Marion Young Professionals, The Historic Women's Club Home of Marion, League of Women Voters Marion and the Galion Historical Society. Amber is a former board member of Habitat for Humanity of North Central Ohio and the Bucyrus Tourism & Visitors Bureau.
Wertman believes that the continued education and enrichment of women today is just as vital as it was 100 years ago. Through her work at United Way, whose unique role is bringing people together to solve community problems, Wertman recognizes that women in leadership roles are essential to accelerating lasting change. As a result, in the summer of 2018, United Way of Marion County launched an affinity group called Women United. This initiative allows for every women's group or organization in Marion to come together once a year, collectively, to raise awareness for community issues and thus build stronger communities. In its inaugural year, the Women United "BINGO" event raised over $24,000 for the Marion community.
Nominator Lisa Bush said, "Amber is proud to lead a team of dynamic women who fight each day for the health, education and financial stability of every person, in our community." Bush added, "She feels blessed to have a career that allows her the opportunity to give back and help other in her community."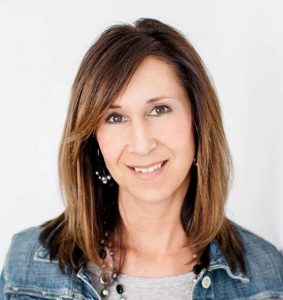 Nicole Workman
Director of Communications
Marion Board of Developmental Disabilities
Nominated by: Sarah Stalter
Non-profit donation choice: Special Olympics
It has been said that Nicole Workman is a big proponent of community involvement, putting strong effort into her work and community service. This is reflected in the number of boards and committees she serves on. Currently, Workman is an active member and past board member of Marion Rotary Club; Marion Community Foundation, past chairperson, board member and marketing & development committee chair; United Way of Marion County, past chairperson and active volunteer; Kiwanis, active member; Marion YMCA, past strategic planning & board recruitment committee member; Tomorrow Center advisory board; Morrow County Board of Development & Disabilities, past board member; Morrow County Chamber of Commerce, past board member; Marion Area Chamber of Commerce, active member; I CAN Center of Excellence, past board member, past president; Downtown Marion, past board member; and Business Network International, past president, past member.r.
Workman also volunteers as social media administrator for six community organizations; and lends her in-depth knowledge of the external communications process to many groups via speeches and retreats.
Indicating that she wishes for all humans and organizations to thrive, Workman is happy to provide any guidance or assistance to facilitate growth. She feels nurturing young minds and mentoring young men and women brighten our future … and that the mentor can often learn something from the one being mentored.
A member of the National Council for Marketing & Public Relations (NCMPR) from 2007 – 2015, Workman won the Prism for Most Creative Billboard in 2006 and was on the conference coordinator committee in 2013. She also won OhioHealth's 2016 System Prism Award for Stewardship.
"I have never worked directly with Nicole in a professional capacity," said Sarah Stalter, who nominated Workman, "but I feel that helps with my nomination because that speaks volumes about her as a person in her daily life." Stalter continued, "My first interaction with her was when she invited me to play in celebrity kickball for MCBDD. Later on, I volunteered to coach basketball for them, as well; and she has always been so energetic and professional. She is so passionate about everything she puts her mind or commitment to, and is the sole reason I am involved with the organization as a volunteer now. She is the change. Her actions truly speak louder than her words. Character outweighs 'job performance' itself at times."