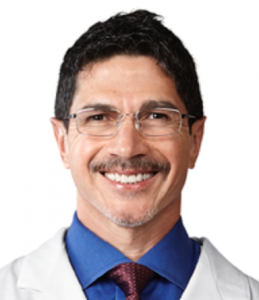 As February is Heart Health Month, the next meeting of the Marion Women's Business Council will feature Dr. Jose Vale. He will present evidence that links over consumption of sugar and processed foods with today's persistent obesity and metabolic syndrome epidemic … as well as possible paths to reverse chronic disease. Set for Monday, February 11, the luncheon will be from 11:30 to 1:00 in the Guthery Room at Maynard Hall on The Ohio State University at Marion/Marion Technical College campus.
Dr. Vale is a board certified general surgeon and fellow of American College of Surgeons who was been working in Marion for over 28 years, first with Smith Clinic and now with OhioHealth's physician group. His practice includes general, laparoscopic and endovascular surgery. Dr. Vale' is a Level 1 Crossfit coach who is very passionate about diet and fitness as first line of defense against disease and chronic illness. As part of his medical practice, he shares general medical knowledge with the community regarding nutrition, fitness and reversal of chronic disease.
Reservations for this event are $13 and must be received by Wednesday, February 6. They can be made by sending an email to mrn.wbc@gmail.com or by calling Cindi Bentley, Membership Co-Chair, at 740-396-0197. Guests are always welcome with an RSVP.
The Marion Women's Business Council's mission is to inspire women to reach their full potential through mentoring, networking, education, and recognition.  WBC luncheons are held the second Monday of each month, September through May. Anyone interested in joining may browse our website for a membership application and a complete program schedule. Those interested in joining are also encouraged to attend a luncheon to find out more.