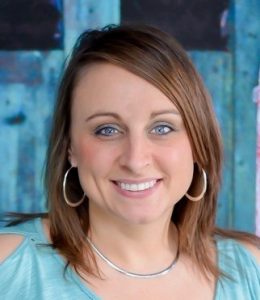 Planning a summer vacation? Or even looking long range to going home for the holidays or dreaming of a 2020 winter cruise? Marion Women's Business Council member Alicia Turner, manager of Marion's AAA, will share her knowledge and excitement of the travel industry, along with tips on clever ways to save money when planning your next vacation.
Set for Monday, April 8, the luncheon will be from 11:30 to 1:00 in the Guthery Room at Maynard Hall on The Ohio State University at Marion/Marion Technical College campus.
Turner joined AAA Ohio Auto Club in February of 2007 as manager of the Marion Store. She is a Certified Travel Agent, Certified Travel Consultant and Destination Specialist. In 2018, Turner was promoted to the District Sales Manager position. In addition to managing the Marion location, she now oversees the operation and sales of the Tiffin, Sandusky and Fremont AAA locations.
Turner is originally from Northeast Ohio, and received a Bachelor of Science degree in Finance with a minor in Psychology from Kent State University in 2002. When Turner relocated to Marion in 2006, she wanted to learn more about the community she was living in, so in 2007, she participated and graduated from the Marion Chamber of Commerce Leadership Marion program. She is a member of the Marion Women's Business Council and the Marion Chamber of Commerce. Turner enjoys traveling, as much as she can, with her husband and sons.
Reservations for this event are $13 and must be received by Wednesday, April 3. They can be made by sending an email to mrn.wbc@gmail.com or by calling Cindi Bentley, Membership Co-Chair, at 740-396-0197. Guests are always welcome with an RSVP.
The Marion Women's Business Council's mission is to inspire women to reach their full potential through mentoring, networking, education, and recognition.  WBC luncheons are held the second Monday of each month, September through May. Anyone interested in joining may browse our website for a membership application and a complete program schedule. Those interested in joining are also encouraged to attend a luncheon to find out more.