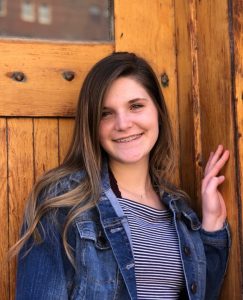 The winner of the 2018 Women's Business Council scholarship, Alexis Mulvaine, sent us a thoughtful thank you letter. We've shared it below.
I am deeply honored to be a recipient of the Marion Women's Business Council Scholarship. Thank you for awarding me with this scholarship and giving me the opportunity to pursue my dreams.
This scholarship is very important to me as I will be beginning my college career this upcoming fall. I will be attending Ohio Northern University to earn my pharmaceutical degree. Thanks to you, I am one step closer to obtaining this goal.
By awarding me the Marion Women's Business Council Scholarship, you have provided me with resources to accomplish my goals in my future. I hope to one day make differences in people's lives just like you have made in mine. Thank you again for awarding me this scholarship.
To learn more about how you can help support the Women's Business Council Scholarship Fund at Marion Community Foundation, click here.